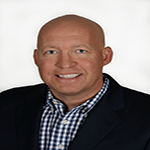 TUCSON, ARIZONA — A recently published article portrayed what many in the industry felt was a rather bleak future for Tucson real estate.  While many of the challenges outlined are real, the reality is that overall trajectory of the market is extremely positive, and we have a lot to look forward to in the months and years ahead.
Story of Supply – dominating the market for 2018-2019
There is strength to the local market on many fronts. Median new home price is in record territory, sales and permits continue to improve every year, economic news is strong with continual job announcements that are starting to show tangible results in new home sales and population growth.  Tucson (production) homebuilding is on pace to show a nice improvement over its previous year. If the second half of the year resembles the first, this would put the new home permit level at an (approximately 150%) increase since the market bottomed out in 2011.
Supply, however – or the lack thereof – remains the main theme. MLS listings are down 10% from a year ago, resales are up, SFR permits to date are at 1855, lot acquisitions are at 751, community counts continue to dwindle, direct costs for construction of new homes continues to be high, horizontal construction costs have seen a sharp increase over a year ago, and labor on all sides is hard to come by and getting more expensive.
The lack of lot acquisitions remains a concern as homebuilders are tracking acquisitions at only 40% of what they are absorbing through based on permits. The upside? Last year this produced a monster second half of lot buying activity, and that likely will be the case this year as well.  Unfortunately, even with any second-half buying surges, this constrained inventory has led to the obvious result: rising prices.  Home prices have risen swiftly and, without an injection of inventory, prices will continue to rise over the next couple of years.
Acquisition Breakdown
Thus far in 2018, homebuilders have closed on only 751 lots in ALL the Tucson Metro area. As we have mentioned before, "shovel ready" lots are extremely hard to come by, and most of the attempted deals outside of this "ready now" category have many challenges to get them across the finish line and are (generally) not getting done.
The master plans now have builders that have purchased and performed well and have new blocks ready to go just in time. These builders have a huge advantage as they have created relationships with these owners and make the process easy to reload. The active homebuilders in these projects have the convenience of a large runway of land available to them and are buying lots and getting them developed in time. Homebuilders that are not in these projects may have a difficult time getting positions as future blocks usually get ordered before they hit the market.
And, while this 'reloading process' might be easier for some, it is not without challenges.  Most notably, these are the rising costs on the direct and on the lot construction sides. There are several larger deals in the works and it will be extremely important for the market to have these closed and under construction. The consequence of not getting more lots under development will be continued fighting over limited supply and rising home prices in all areas.
Hot areas 
The areas getting the most attention from the homebuilders continue to be the Northwest and the Southeast submarkets. These areas are not only where the majority of the new escrows are occurring; these two areas of Pima County have been the source of almost 80% of the homebuilder transactions in the past few years.
The projects that are doing well continue to be the master planned communities in these areas. Gladden Farms, Dove Mountain, La Estancia, and Rancho Vistoso all benefit by having multiple homebuilders driving traffic and offering different product.
An interesting shift that we have seen in 2018 are homebuilders targeting small lots and affordability versus the move-up opportunities we saw them go after in the past few years. This target is universal, be it our existing Tucson builders or the new ones looking to enter the market.  Also, as new home pricing continues to rise, be on the lookout for builders pushing farther out of the metro area to find the affordability in land/lot pricing that they require.
Pricing 
Pricing is driven by economics and all factors currently point to land prices rising over the next 2-3 years. The supply of shovel ready lots is at an all-time low, and the demand for more lots to maintain a multiyear pipeline in a continually improving market is strong. The costs to improve the lots continues to rise and with most of the region's developers managing lot construction and guaranteeing the finished lot price, the lot prices will have to rise to warrant a strong enough land residual for them to consider selling.
As we look into the crystal ball, the answer is clear.  The time to lock up these lots is now at current pricing as prices will be forced nowhere but up for some time in Tucson.
Summary
Tucson's housing market continues to improve year over year. The market has pricing power and sales and permits are increasing at the same time. Tucson also continues to have very positive job news which is strengthening the market, and we believe that you would be hard-pressed to find a component of the Tucson market that is not advancing.
I have a lot of clients ask us "when do we return to normal numbers?", and our answer is that "this is the new normal market".  Supply will be our biggest hurdle for the next 24 months as it continues to be out of sync with demand. Unfortunately, this year did not produce enough first half lot acquisitions to ease the problem into 2019. It looks like Tucson's residential land game will continue to be played reactively, which will force decisions by the area's homebuilders and pricing by the area's developers.
The best lot deals for the builders over the next 24-months appear to be in front of them right now as labor, infrastructure, and overall entitled lot supply is extremely constrained and will force prices up. The solution is to get ahead of these issues by targeting land positions now and to work closely with the main developers to arrive at prices and structures that will work.
As we have been stating for the last few years, this lot shortage is real and now we have other factors at play constricting it further. In summary, Tucson's housing market is up almost 150U% from the bottom of the market.  The question then becomes, "when are we going to make enough room to really benefit from all the good news?"
Will White has lead the Tucson LAO office for 16 years, providing strategic direction for the sale and marketing of residential land to production homebuilders and lot developers and speculative investors throughout Pima County. Specializing in land activity in the town of Marana, Will has helped make Land Advisors Organization the top-volume brokerage firm in Tucson. He works closely with homebuilders, assembling a record of success selling and marketing the region's top master planned communities. He is known for his role in high-profile, high-price land deals, and has negotiated the sale of more than 5,000 finished/platted lots in the Tucson metro area in the past 36 months. His long-term relationships with many key players in Pima County enables Will to effectively represent public and private homebuilders and large financial institutions. He is a member of the Urban Land Institute, DM50 (a support group for Davis-Monthan Air Force Base), the Southern Arizona Homebuilders Association and the Metropolitan Pima Alliance. Will consistently earns the CoStar Power Broker recognition in the Tucson market, which is based on transaction volume and dollar value. Will participates in numerous speaking engagements and real estate/economic panels. A graduate of the University of Arizona with a bachelor's degree in regional development, Will earned an Arizona real estate license in 1997.